A video clip archive of wishes and requests by HubLE international community of early- and mid-career basic and clinical scientists in the field of musculoskeletal research.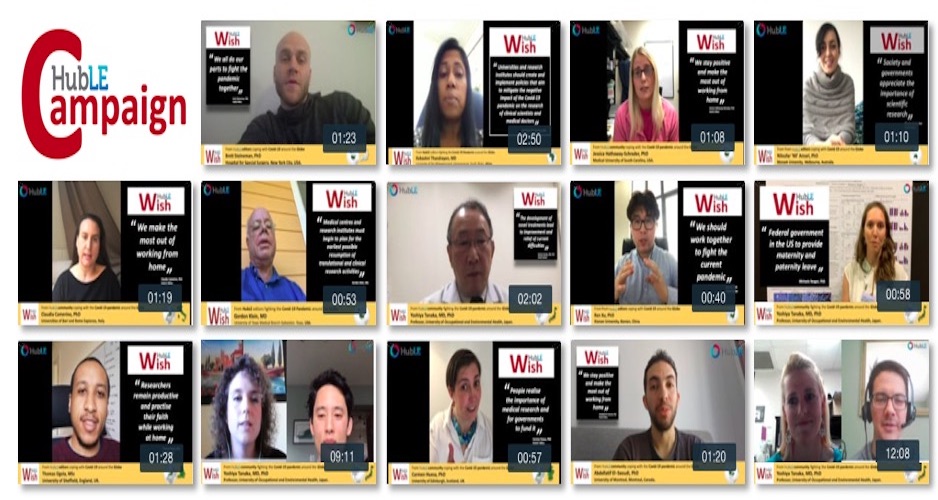 HubLE Campaign:Togetherness at Time of Covid-19Special series of HubLE Wish videos and interviews by our editors and advisors around the globe sharing and brining to the fore issues that affect our research, families and communities during the Covid-19 pandemic.
David Scott, PhD
Deakin University, Australia.
Sabashini Ramchand, MD
University of Melbourne, Australia.
Christina Vrahnas, PhD
University of Dundee, UK.
Rachel A Davey, PhD
University of Melbourne, Australia.
Annegreet Veldhuis-Vlug, MD
Maine Medical Center, USA
Michaela Reagan, PhD
University Of Maine, USA
Gordon Klein, MD
HubLE Advisor
Hermann Agis, PhD
Medical University of Vienna, Austria
Author