Editor-in-Chief for Innovative Science Communication
Niloufar 'Nil' Ansari is a postdoctoral researcher at Monash Institute of Pharmaceutical Sciences (MIPS), Australia, where she leads four research projects to develop targeted therapies for the treatment of cancer and bone diseases.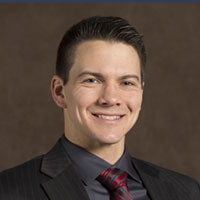 Editor-in-Chief for Editorial Scientific Content
Jonathan A. Gustafson is an Instructor at Rush University Medical Center, Chicago, IL. USA in the Department of Orthopedic Surgery. He's also the chair of the Rush Postdoctoral Society, a committee member-at-large (trainee) of the Implant Section of the Orthopaedic Research Society (ORS).
HubLE Founder and past Editor-in-Chief
HubLE Founder and past Editor-in-Chief
Aymen is a musculoskeletal pharmacologist currently based at the University of Sheffield (England, UK). The focus of his research is the design and testing of novel anti-inflammatory agents. He is an avid supporter of issues and needs of early-career scientists, and the first chair of the ECTS New Investigator Committee and founder of the ECTS Postdoc Gathering and ECTS New Investigator Seminar. Besides science, he is involved in business activities related to his research, and his other passions include bicycle touring, playing the piano and writing.
Share your ideas!
Are you an early- or mid-career scientist seeking to share your own work and ideas with the community? Please get in touch!